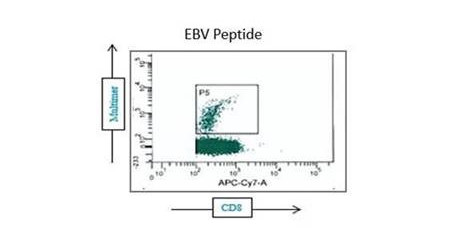 Flow Cytometry Testing and Phenotyping
When studying immune response, flow cytometry can be used to determine which cell population is most prevalent by surface marker and intracellular cytokine staining (ICS). It can also be used to evaluate peptide binding using multimers and pentamers. One strength of flow cytometry is that it can be used in conjunction with ELISPOT to further evaluate the immune response. Together, the unique, complementary assays can provide a comprehensive view of a subject's immune response.
Our flow cytometry services
Our expertise in immune monitoring is bolstered by our high-end flow cytometry technology and services. Our CRO staff perform different types of assays as well as multiplexed analyte measurements by cytometric bead array (CBA) to quantify multiple proteins (such as cytokines) simultaneously:
Antibody-coated beads capture the analytes of interest
Each bead has a unique fluorescence intensity
Multiple beads are run simultaneously in a single tube, reducing sample volume needed (compared to traditional ELISA and Western blot techniques).
Elevated concentrations of cytokine or analytes of interest are detected in the serum or plasma of individuals being monitored
Cell culture supernatants from ELISPOT plates or serum or plasma can used in flow cytometry for a more complete understanding of a subject's immune response. It is particularly useful if the T cell response is large, (i.e., too numerous to count using the ELISPOT assay readout).
Flow cytometry assays we perform:
Surface marker staining
Intracellular staining
Intracellular cytokine staining (ICS)
Multimers, pentamers evaluations
Cytometric bead array (CBA)

Validated CBA panels for testing human IL-6, IL-8, IL-10, IL-17, IFN-γ, TNF, MCP-1 (CCL2) and Mig (CXCL9) in serum, plasma or cell culture supernatants.