Scientist
Personal Statement
Immune-monitoring technologies are increasingly used both in basic and clinical research, as well as in the clinical routine, enabling the diagnosis of diseases and the assessment of therapy responsiveness. Inspired by CTL's leadership in this field, I joined the company to contribute my passion for, and expertise in, cell biology, immunology, inflammation and infections. I am proud to share our expertise in advanced immune monitoring with both the research community and the pharmaceutical industry.
Education and Work Experience
B.Sc. in Biology, University of Science, VNU-HCM, Vietnam.
M.Sc. in Biochemistry, University of Science, VNU-HCM, Vietnam.
Ph.D. in Immunology, University of Ulsan, Republic of Korea.
Postdoctoral Fellowship, Albany Medical College, New York, USA.
Postdoctoral Fellowship, Cleveland Clinic, Ohio, USA.
Assistant Professor, Division of Infectious Diseases and HIV Medicine, Department of Medicine, School of Medicine, Case Western Reserve University, Cleveland, OH
Research Associate, Cleveland Clinic, Ohio, USA.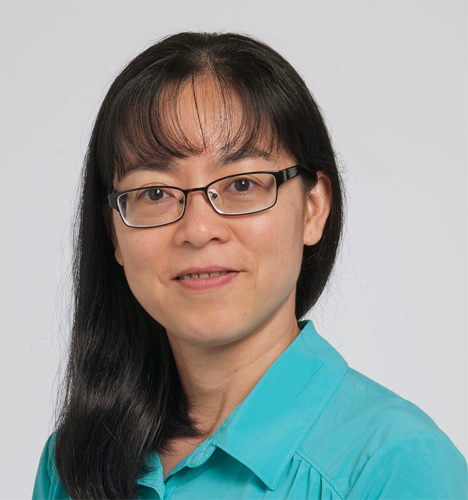 Publications
1. Lin SN, Musso A, Wang J, Mukherjee PK, West GA, Mao R, Lyu R, Li J, Zhao S, Elias M, Haberman Y, Denson LA, Kugathasan S, Chen MH, Czarnecki D, Dejanovic D, Le HT, Chandra J, Lipman J, Steele SR, Nguyen QT, Fiocchi C, Rieder F. Human Intestinal Myofibroblasts DepositED COLLAGEN VI EnhanceS Adhesiveness for T cells - A Novel Mechanism for Maintenance of Intestinal Inflammation. 2022, 12:S0945-053X(22)00113-5.
2. Mao R, Doyon G, Gordon IO, Li J, Lin S, Wang J, Le THN, Elias M, Kurada S, Southern B, Olman M, Chen M, Zhao S, Dejanovic D, Chandra J, Mukherjee PK, West G, Van Wagoner DR, Fiocchi C, Rieder F. Activated intestinal muscle cells promote preadipocyte migration: a novel mechanism for creeping fat formation in Crohn's disease. Gut. 2022, 71(1):55-67.
Peng Y, Lin C, Li Y, Yong Gao, Wang J, He J, Huang Z, Liu J, Luo X, Yang Y. Identifying infectiousness of SARS-CoV-2 by ultra-sensitive SnS 2 SERS biosensors with capillary effect. Matter. 2022 Feb 2; 5(2): 694-709.
3. Ivanov AI, Le HT, Naydenov NG, Rieder F. Novel functions of the septin cytoskeleton: Shaping up tissue inflammation and fibrosis. Am J Pathol. 2021, 191(1):40-51.
4. Elias M, Zhao S, Le HT, Wang J, Neurath MF, Neufert C, Fiocchi C, Rieder F. IL-36 in chronic inflammation and fibrosis – bridging the gap? J Clin Invest. 2021, 131(2):e144336.
5. Kim D, Nguyen QT, Lee J, Lee SH, Janocha A, Kim S, Le HT, Dvorina N, Weiss K, Mark J. Cameron MJ, Asosingh K, Erzurum SC, Baldwin WM 3rd, Lee JS, Min B. Anti-inflammatory roles of glucocorticoids are directed by Foxp3+ regulatory T cells via a novel miR-342-dependent mechanism. Immunity. 2020, 53(3):581-596.e5.
6. Le HT, Nguyen QT, Keslar K, Blazar B, Hamilton BK, Min B. Interleukin-27 enforces regulatory T cell functions to prevent Graft versus Host Diseases. Frontiers in Immunology. 2020, 11:181.
7. Kim D, Le HT, Nguyen QT, Kim S, Lee J, Min B. IL-27 attenuates autoimmune neuroinflammation via regulatory T cell/Lag3–dependent but IL-10–independent mechanisms in vivo. J Immunol. 2019, 202(6):1680-1685.
8. Nguyen QT, Jang E, Le HT, Kim S, Kim D, Dvorina N, Aronica MA, Baldwin WM 3rd, Asosingh K, Comhair S, Min B. IL-27 targets Foxp3+ Tregs to mediate anti-inflammatory functions during experimental allergic airway inflammation. JCI Insight. 2019, 4(2):e123216.
9. Jang E, Nguyen QT, Kim S, Kim D, Le THN, Keslar K, Dvorina N, Aronica MA, Min B. Lung-infiltrating Foxp3+ regulatory T cells are quantitatively and qualitatively different during eosinophilic and neutrophilic allergic airway inflammation but essential to control the inflammation. J Immunol. 2017, 199(12):3943-3951.
10. Periasamy S, Porter KA, Atianand MK, Le HT, Earley S, Duffy EB, Haller MC, Chin H, Harton JA. Pyrin-only protein 2 limits inflammation but improves protection against bacteria. Nat Commun. 2017, 8:15564.
11. Le HT, Min B. Precision Targeting: Mast Cells Wipe Out Infected Bladder Epithelia. Immunity. 2016, 45(6):1179-1181.
12. Periasamy S, Le HT, Duffy EB, Chin H, Harton JA. Inflammasome-Independent NLRP3 Restriction of a Protective Early Neutrophil Response to Pulmonary Tularemia. PLoS Pathog. 2016, 12(12):e1006059.
13. Kim J, Kim W, Le HT, Moon UJ, Tran VG, Kim HJ, Jung S, Nguyen QT, Kim BS, Jun JB, Cho HR, Kwon B. IL-33-induced hematopoietic stem and progenitor cell mobilization depends upon CCR2. J Immunol. 2014; 193(7):3792-802. (co-first author).
14. Le HT, Harton JA. Pyrin- and CARD-only Proteins as Regulators of NLR Functions. Front Immunol. 2013; 4:275.
15. Le H, Kim W, Kim J, Cho HR, Kwon B. Interleukin-33: a mediator of inflammation targeting hematopoietic stem and progenitor cells and their progenies. Front Immunol. 2013; 4:104.
16. Le HT, Tran VG, Kim W, Kim J, Cho HR, Kwon B. IL-33 priming regulates multiple steps of the neutrophil-mediated anti-Candida albicans response by modulating TLR and dectin-1 signals. J Immunol. 2012; 189(1):287-95.